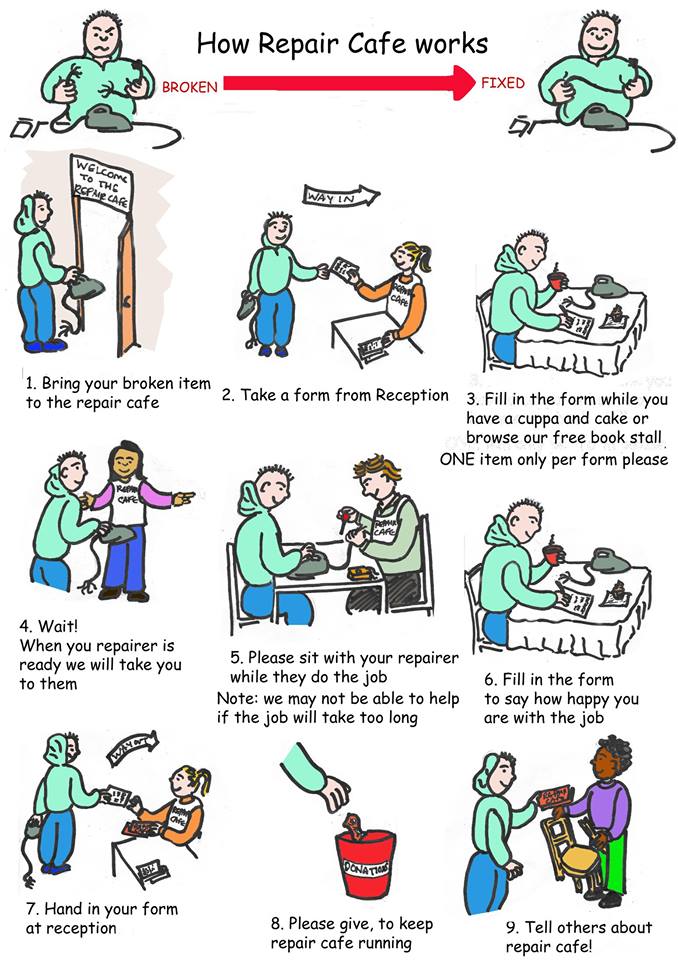 become a volunteer!
Repair Café Gosport is entirely voluntary and non-commercial. Volunteers are reimbursed for their travel costs and provided with tea, coffee and lots of snacks.
We'll do our best to introduce you to the team and explain how it works, outline your role in it, the insurance cover that's provided, any training and induction you need (for example: ongoing risk assessment and health and safety practices). 

Sessions will run once per month it is anticipated that each of us will want to spend no more than about 4 hours per session. Nobody is expected to attend Repair Café each and every time.
These events are really fun! Join us and become a volunteer!